There are many talented crafters making video game inspired items. It's always fun finding items that resemble long time favorite characters.
Michelle Rheaume crochets favorite characters from the Mario Bros games into three dimensional sculptures.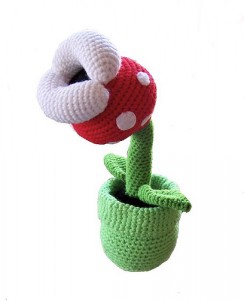 My favorite is the piranha plant.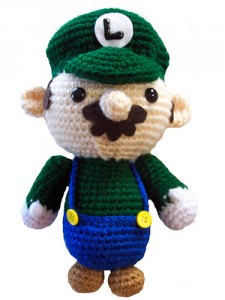 Luigi gets some love too
She offers her designs in her etsy shop. And if you have crocheting skills, she also offers crochet patterns.
Maybe you could make your own raccoon suit Mario.