Well due to some storm complications from last night the post i had prepared will have to wait until later.  So in the mean time to keep you occupied i give you Fart Fart.  In Fart Fart your goal is to pass gas while other cars pass so the guy standing next to you doesn't notice.  The space bar releases the mighty wind and the left arrow key lets you squeak out a silent but not so deadly release.  If the multi color bar (shown below) gets all of the way full you fart uncontrollably and the guy hears it if no car is going by.  This is one of the few games that I have played that I can see a direct life application, this is important stuff people.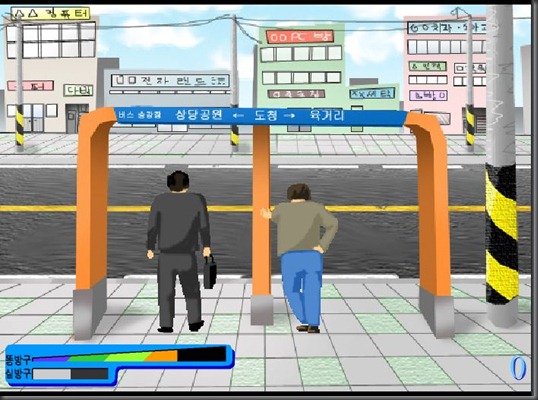 Play Fart Fart here
And since we're already on the subject… Its my honor to also present you Puzzle Farter.  In Puzzle Farter you play as a little clown…or at least i think he's a clown maybe he's just a grumpy midget.  Speaking of taking a grumpy, this little fella has some major dietary problems.  The objective is to use your rocket farts to propel you through the puzzles and to the exit door.  Now I'm not really sure what's behind all the doors, but I'd like to think there is eventually a bathroom for the little guy.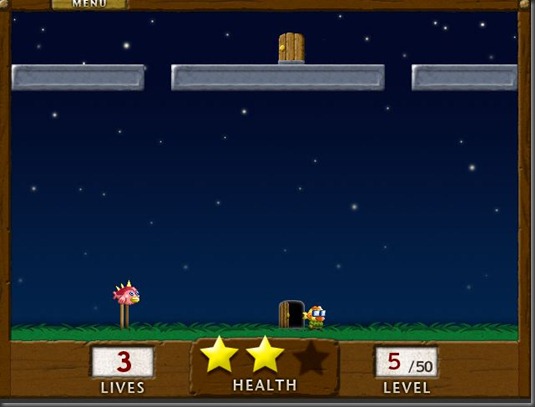 I must admit that the juvenile in me thought the sound effects in this game were about the funniest thing I have ever heard, the game is worth playing just to hear them.  I hope you enjoy your evening of flatulence, I'm off to dinner.
Play Puzzle Farter here