Greetings.  This weeks games is another game by nitrome, the same guys that  made the previous game of the week tiny castle.  So sit back and prepare your self for the challenge of FAULT LINE!!!!!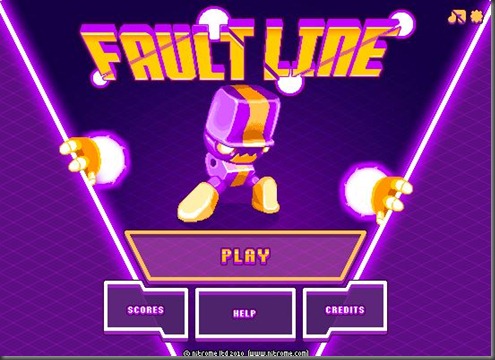 In fault line you play as a robot  with rocket hands that you use to connect nodes together to alter the level (more on that in a bit.)  You control your robot man with the wasd keys to move and the mouse to launch your hands at different nodes.  The point of the game is to make it to the exit by connecting to of the white nodes together to change the level to progress to the next area that was unreachable.  The way you alter the level is by connecting the dot you remove all of the level in between it all the way across the screen.  See the pictures below to make more sense of it.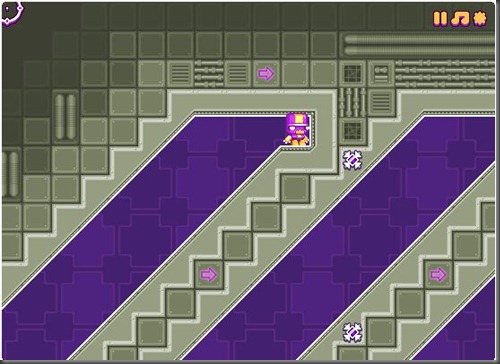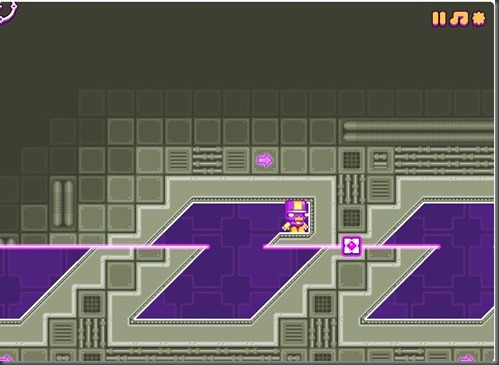 level before and after
As with most games the puzzles get harder as the game progresses.  You get multiple nodes to connect to moving platforms to deal with and a massive migraine to deal with once you get about 10 levels in.  I won't lie, the game gets pretty hard, but its an enjoyable hard (insert bad joke here). I hope you enjoy and let me know what you think.
Tune in next week when we get a little scummy wit it!
Play Fault Line here
No Comments
No comments yet.
RSS feed for comments on this post.
Sorry, the comment form is closed at this time.