I'll be brief. The ModNation Racers demo was so fun, I pre-ordered the game (which was on my doorstep when I got home today.) Here's the premise: you get to create and customize your driver from the ground up. Then you do the same for your car. After that you can build a track of your own, race on one of the pre-loaded tracks, or download a track that someone else created. The racing is fun, but the creation process is really what sells this game hook, line, and sinker.
Here's a link to the official website.
Here's the obligatory picture: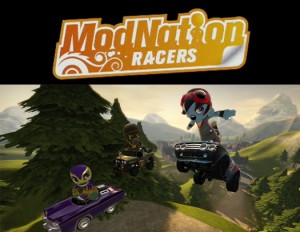 Now if you'll excuse me, I'm going to go start playing. See you next week.
No Comments
No comments yet.
RSS feed for comments on this post.
Sorry, the comment form is closed at this time.